AN INITIAL ANALYSIS AND BREAKDOWN OF THE ELLANIA SYMBOLS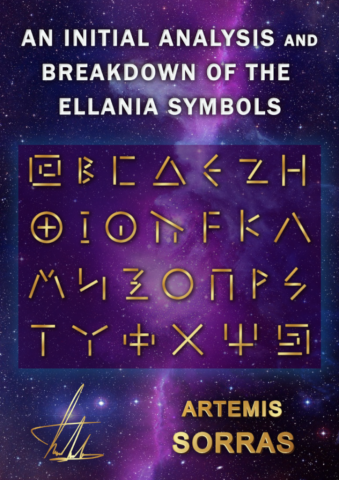 This Sacred Ellanio Text is a basic introduction and analysis of the 24 out of the 27 Ellania cosmic symbols of our Ellania Ethereal Script.
Artemis Sorras analyses each symbol through its geometrical development, and shows us their connections that arise due to their geometrical structure. Every symbol has a substantial role within Creation, and all together, they form words, meanings, sounds, and more.
These words and meanings have arithmetical foundations, as this is analysed through the three "Arks of the Covenant of the Human" at the end of this Text, containing significant information regarding Creation and every creation within our cosmos.