SIRIUS A, B, C THE WOMB OF OUR UNIVERSE ARTEMIS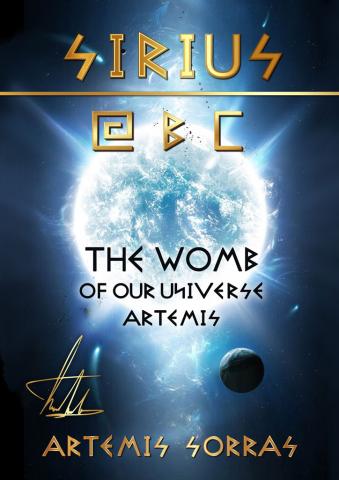 Who are we, where do we come from and how were we created? In fact, how was everything around us created and shaped, from the flora and fauna, the natural environment, to the planets, solar systems, universes and galaxies? Who supplies energy to all this immense universal mechanism and all its creations? SIRIUS – the womb of our universe Artemis, with a triadic structure of SIRIUS Alpha, SIRIUS Beta and SIRIUS Gamma. It and only it, the Y Upsilon of SIRIUS A, B, C - an undivided creational unit as a basis and appearance of Creation, creates and manifests absolutely everything and it does so abundantly and infinitely!
There is a plethora of proof and elements within the text for you to understand the immense Abundance of your Creation and the infinitely abundant force you have at your disposal to create abundantly, and how in our physical body we have a miniature SIRIUS, attuned to our universal womb. However, this is being stolen from you by the apostates whose only aim is to deprive you of your Abundance by using insidious techniques, sometimes hidden, other times apparent. Whether you choose to utilise your abundance or allow it to be taken from you, all comes down to free will - the great value innate in all humans.
Discover the 360 Moirai (degrees) and learn about the 12 human phylae and the 13th Ellanian phyle. The Democracy which is the same structure and construction, synthesis and connection of the complete Primordial Substance of the code belonging to the Creation of the ALPHAS and OMEGA.
The more you analyse and enter deeper into your quest regarding your true existence, you will find thousands of secrets and hidden truths. Occupy your mind with your existence and never again allow any apostatic fiend to determine what and who you are.
Learn, get the knowledge, cognise and understand with complete awareness and act - as a child of the Gods and as a temple of Temples that you are - OMEGA PSYCHE!